Kitchen Renovation
Do you live in Tamworth, Lichfield or Sutton Coldfield and are craving a brand new kitchen? Shears Plumbing, Heating and Gas can provide you with that kitchen you have been dreaming about.
The kitchen is the hub of any home and here at Shears, we believe that everyone deserves their dream kitchen! We are approved installers for Howdens, Wren and Magnet! Our specialists are eager to help you, and all you have to do is call us on 07548813110 or 01827 767212 to find out more about our services.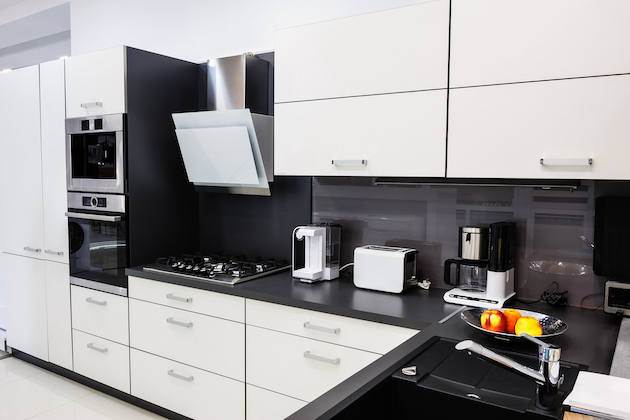 Why you need a new kitchen:
There are many different reasons as to why you may want a brand new kitchen installed. Perhaps you lack natural light in your kitchen and want to save those energy bills that are being wasted on your lights? Or maybe you just fancy remodelling your kitchen because you feel like your current one is outdated. Well let's be honest, it is likely that there are few things better than the thought of having a newly furnished kitchen fitted into the centre of your home for you to admire, cook and eat in. A freshly remodelled kitchen will make the world of difference to your family life, whether that's at dinner time, or for that a quick coffee at the breakfast bar before you rush out for work in the morning!
A new kitchen is also certainly going to add value to the price of your property. If you are contemplating selling on your current home, (or even if you ultimately decide that you have fallen in love with your newly fitted kitchen!) then this is definitely an option that you should consider. Our specialists can come up with innovative ideas to remodel and reshape your kitchen to suit your needs.
Contact us today for a quote!
If you live in Tamworth, Lichfield or Sutton Coldfield and would like to hear more about our kitchen renovation and installation services then please do get in touch. You can call us on 07548813110 or 01827 767212, email us at shearsheating@yahoo.com, or fill out our contact form.
Still undecided on whether you're going to go for that brand new kitchen? Check out our gallery to take a look at some of the fine work that we have previously done here at Shears and we are sure we can convince you to give us a call!